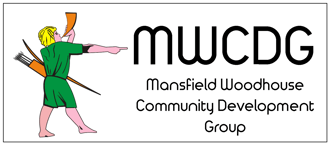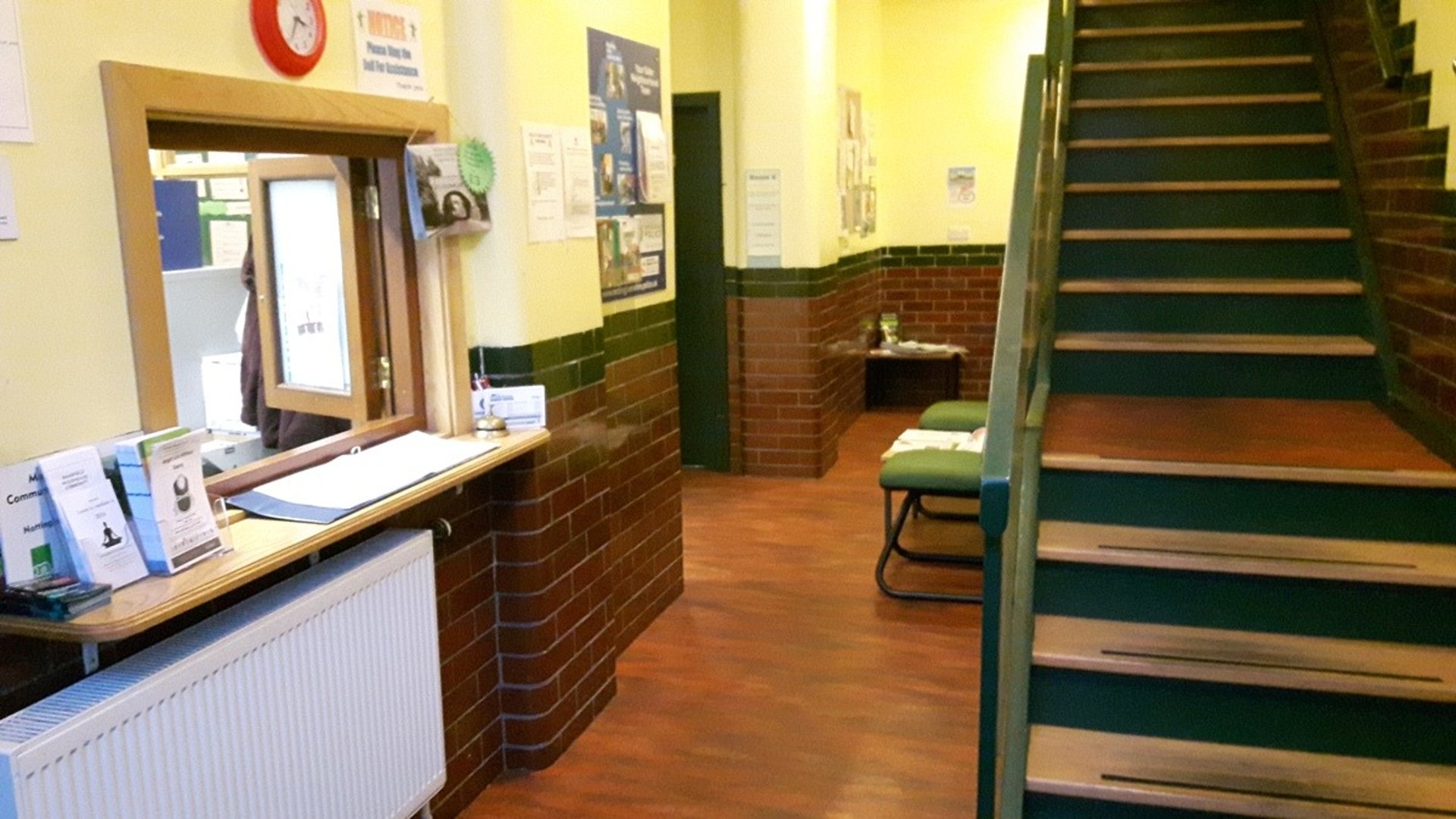 Affordable Room Hire at Park Road Resource Centre
from just £15.00 per hour
Park Road Resource Centre is the ideal venue with rooms to suit most occasions, with rooms accommodating several people up to a maximum of 60 individuals.

► Meetings
► Training Sessions
► Seminars
► AGMs
► Classes
► Interviews
► Recruitment
Wifi connectivity is available in all meeting rooms which can also be equipped with a laptop utilising DVD functionality, screen, speakers, flipchart and stationery.

The building is fully accessible with dedicated parking spaces and lift access to upper floors. Assistance dogs are welcome.

A car park is available at the rear of the building with an overspill facility allowing for extra capacity. CCTV cameras are in place, however vehicles are left at the owners risk.

Weekday hourly rate : £15.00
Weekend hourly rate: Enquire
Block bookings: Enquire
Tea / Coffee (3L): £6.00
Tea / Coffee (1.5L): £4.00
Orange Cordial (1L) £2.00
Orange Juice (1L): £2.50
Tea / coffee is supplied in a 3ltr and 1.5ltr option via a hot water dispenser. 3ltr serves approximately 22 cups. All hot beverages are also supplied with a selection of biscuits.
Photocopying: (A4) 10p (B/W)
B/W Printing: (A4) 20p (A3) 50p
Colour Printing: (A4) 40p (A3) £1.00
A range of IT equipment is available for hire including; overhead projector, laptops and digital projector. Please enquire for details.
Meeting rooms are available for hire by the hour. General room booking hours are between 8am - 8pm.

Office opening hours are:
9am to 5pm - Monday to Thursday
9am - 1pm Friday

A caretaker will be onsite outside office hours.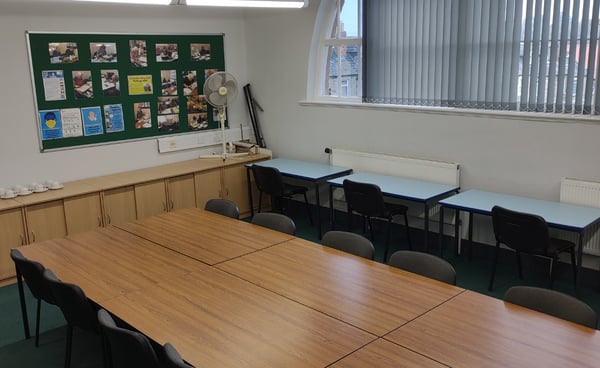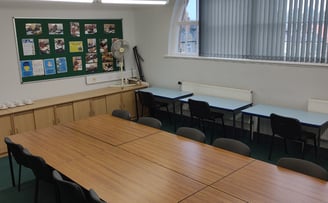 Room one is an open spacious room with lots of natural light. LED lighting if require, loop system and Wi-fi. This room can accommodate up to 35 people in an audience style and 20 seated around central tables.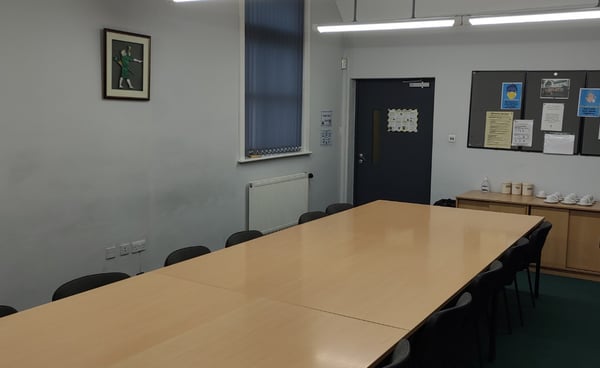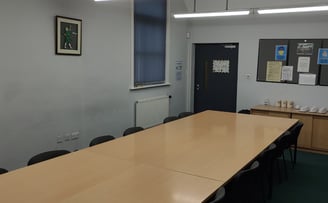 Room two has a slightly smaller footprint with space to accommodate up to 25 individuals in an audience style or 16 seated. Wi-fi is also available along with a portable loop system if required.
Rooms One and Two can be opened up into one large room to accommodate even more people if necessary.
To make enquiries, or to book a room please click below:
"
It is the mark of an educated mind to be able to entertain a thought without accepting it
."
– Roy T Bennett